One of the biggest arguments among motorcycle enthusiasts is undoubtedly which Japanese company dominate the motorcycle market between Honda and Yamaha. These two companies are considered the best motorcycle companies of all time and the truth about these two companies is that they are almost identical.
Lots of riders think there are a lot of differences between these two companies but the truth is that these two companies are the same. So, instead of arguing with each other sometimes, it is better to conclude that everyone has his opinion. While there are those who prefer Yamaha, there are also those who prefer Honda.
So, which is a better brand, Yamaha or Honda? As said above, these two companies are almost completely identical and it all depends on the type of rider you are and what you are looking for in a motorcycle. While these two companies show the most advanced performance in the market, I personally recommend Yamaha for racers and Honda for beginners and daily riders.
But for which motorcycle model is better between these two companies, I personally recommend you pick the model you like most from each brand and compare, while I also recommend you take a driving test on each model you choose and I am sure you will find the answer yourself.
In this comparison article, I will show you all the differences between Honda and Yamaha in terms of engine, maintenance, and build quality designs as well as a detailed explanation of each company. I will also state the best models each company has, and my personal opinion, so if that is something that interests you, continue reading this article.
Let's get started.
Honda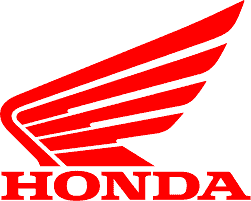 Honda is truly an amazing company founded in 1948 and has started manufacturing motorcycles since the 60s. Honda manufactures cars and various types of motorcycles such as regular sports motorcycles, ATV, dirt bikes, and many more.
The most special thing about Honda is undoubtedly the desire and ability to achieve the best and most advanced performers in the market every year. Honda improved greatly every year in terms of engine, acceleration and braking systems, and of course, Honda's engine is better in mileage than Yamaha's. In general, Honda offers more technological innovations than Yamaha which I am sure many will disagree with.
In addition, Honda motorcycles are less beautiful than Yamaha's because Yamaha's features a much more complex design style. Nonetheless, Honda is very reliable and has lots of really amazing models that I am sure will never disappoint you.
My personal opinion about Honda
In my opinion, Honda is by far one of the best and amazing motorcycle companies. Although I said it is better technologically than Yamaha and perfect from a performance standpoint, it still does not excite me more. The excitement is very difficult to explain in words. If I ride both Honda and Yamaha motorcycles, I will just realize that Honda motorcycles don't really comfort me like Yamaha's because Yamaha's are much more fun to ride and are also more beautiful in my opinion.
But again, it is very difficult to compare these two brands and say one is better than the other because what suits me may certainly not suit you. So, I would love to listen to your opinion and I would love to hear what you think of Honda models in the comments section.
Advantages of Honda over Yamaha (in my opinion)
Offer a more advanced technology than Yamaha
Offer better and more advanced engines
Better in miles
Disadvantages of Honda over Yamaha (in my opinion)
Less beautiful
Less exciting for riding
The best 10 Honda motorcycles
CRF1000L Africa Twin
Honda CRF450R
CBR600F Hurricane
Super Cub
RC213V-S
Honda NR750
Honda CBR1100XX
Honda Gold Wing
Honda CBR900RR
Honda Rebel
Yamaha
Yamaha is a big company that is very similar to Honda. It is also a Japanese company that has started manufacturing motorcycles since the 60s just like Honda. Yamaha is bigger than Honda because Yamaha not only produces vehicle but also a refrigerator, pianos, and other things aside vehicle or motorcycles.
Yamaha really produces great motorcycles just like Honda but less advanced in my opinion in terms of the engines and technology it offers. Yamaha also offers better construction and design which is far more beautiful in my opinion than Honda motorcycles. Yamaha has a very big advantage in its maneuverability and ability to cope with obstacles that are far better off than Honda models. Further, in my opinion, Yamaha motorcycles are much more exciting and more fun to ride than Honda models.
In addition, from my experience and my friend's, Yamaha motorcycles are cheaper and easier to maintain because Yamaha has less advanced technologies, but this is not so in all cases as it mainly depends on the type of motorcycle you have. While it is important to note that even though Honda has more advanced technology and innovations than Yamaha, Yamaha still offers one of the best performances, just that Honda is always ahead of Yamaha from a performance point of view.
My personal opinion about Yamaha
Yamaha, in my opinion, is not better than Honda but certainly displays more exciting and fun motorcycles than Honda that I do not even know how to explain. Honda has a lot of banality and boredom, and in my opinion, not attractive in its design. But again, this is just my opinion; some will love Honda much more, so it's really a matter of personal opinion.
Advantages of Yamaha over Honda (in my opinion)
More beautiful motorcycles in design and quality of construction
Better for racing
Better in maneuvering
More exciting for riding
Usually require less maintenance (not in all cases)
Disadvantages of Yamaha over Honda (in my opinion)
Less good for a long distance
Less advanced in performance levels (small differences)
The best 10 Yamaha motorcycles
YZF1000 R1
V-Max
YZR500 (OW48)
Yamaha YD2
RD350B
Yamaha YZF-R7 (OW-02)
YDS3C Big Bear
XT500
YZ250
RX100
What are the common features of Honda and Yamaha motorcycles? (Smashing myths)
Before moving onto the differences between Honda and Yamaha models, it is important to let you know that the same features exist in both companies. I made mention of this because I noticed many people are confused and think that both companies have certain advantages over each other.
You have to understand Yamaha and Honda models almost completely do not offer so many big differences. Even the differences that I will show later in the article were my personal opinions, like beauty and design and some other small differences. So, it is important for me to shatter some myths that many people like to say.
Neither Yamaha nor Honda motorcycles are expensive than the other
I personally cannot tell people which motorcycle company produces cheaper or expensive motorcycles between Yamaha and Honda. Most Honda and Yamaha models are sold at almost the same prices. Even though there are gaps sometimes, the gaps are impossible to measure because the two companies have hundreds of models. So, it is very difficult to compare their prices.
Take Harley, for example; you can unequivocally say that their motorcycles are sold at much higher prices than both Honda and Yamaha because almost every model of Harley is more expensive.
Complete table of comparison at uncertain prices . . .
Both Honda and Yamaha motorcycles have the same engine life
Another feature that Honda and Yamaha motorcycles have in common is the engine life that usually lasts for the same time. This opposes what people say about the two companies that Honda has a better engine life because it provides more innovative engines.
By the way, the engine life of the motorcycle depends on your level of maintenance and how you handle the engine. It is not related to how good or advanced the engine is, and most importantly, not according to whether the engine is made by Yamaha or Honda.
Both companies are equally reliable
Lots of people claim that Honda has more credibility than Yamaha and vice versa. This is not so because Yamaha and Honda are very similar to each other and have a lot of things in common. So, because of that, both companies are equally reliable, and whichever you choose between both, you will get exactly what you paid for, and believe me, you will be satisfied.
Both companies have the same level of experience
Honda and Yamaha have decades of experience in making motorcycles. You can't say that one has more experience than the other. The two brands have started producing motorcycles since the 60s, proving that they both have the same level of experience.
Both companies have the same number of motorcycle types
Yamaha and Honda both have various motorcycle models that it can sometimes be very confusing to pick one model due to the lots of different models they have. They both produce models that suit several purposes, such as beginner to advanced riders, short or high riders, racers, and field riders.
Japanese companies featuring hundreds of models to choose from is what I love about them, unlike Harley and Harel or other companies offering very limited motorcycles like 30 to 50 models.
Major differences between Yamaha and Honda motorcycles
Honda motorcycles perform better than Yamaha motorcycles
In most cases, Honda will always outperform Yamaha in terms of performance because of its faster and more advanced engine. While it is important to note that these differences in performance are very insignificant, nonetheless, Honda always introduces the newest technologies in the market.
Yamaha motorcycles are more beautifully designed and durable
Yamaha is just an expert in motorcycle design. I personally love the way they design their motorcycles. Their motorcycles come in a very complex and exciting way, unlike Honda models that are very boring. I think most people would agree with me that Yamaha definitely has a more impressive design for most of its motorcycles, and in my opinion, Yamaha offers the most beautiful motorcycles in the market after Harley.
In addition, Yamaha models are much more durable than Honda's, though not in all cases, for the most part, Yamaha specializes in building quality motorcycles than Honda. Yamaha motorcycles also know how to cope better with different weather conditions, such as snow or rain.
Honda is better for miles riding than Yamaha
It's pretty clear and I believe most people know that Honda motorcycles are better for long mileage than Yamaha motorcycles. Yes, no huge differences, but you still feel the insignificant difference when riding Yamaha motorcycles for a long distance.
In most cases, Yamaha motorcycles are cheaper to maintain than Honda motorcycles
Although with a minor difference, Yamaha models are usually easier and cheaper to maintain than Honda's. Every motorcycle will surely require maintenance no matter what company produces it, but also take into account that Honda uses more technology than Yamaha models which makes it require more maintenance.
Yamaha has better coping and maneuvering capabilities than Honda
Yamaha motorcycles are simply monstrous in dealing with obstacles, whether riding in the mud, snow, rain, or anywhere else, which makes Yamaha models better for off-road riding. Honda motorcycles can also handle obstacles, but not as good and perfect like Yamaha motorcycles do.
Bottom line: Which should I get, Honda or Yamaha?
There aren't a lot of significant differences between Yamaha and Honda motorcycles, so I personally think the best way to find out which company is better for you is to simply take the model you like best from each company and do a riding test on them. That way, I'm sure you'll find which is better for you and what you like better.
In addition, if you have chosen your preferred model from each company and are unable to decide the model that will suit you most, I would love you to contact me from the comments section so that I can help you make a decision.
Summary
For any questions, you may have or opinion on the article, feel free to write us a comment, and we will get back to you within 24 hours.
Thanks for reading, until the next post.