Lots of people have asked me to make a list of Honda's best dirt bikes and for some reason, I have not found a simple or official site that shows Honda's best dirt bikes
Honda For those who do not know is one of the biggest and most iconic dirt bike brands in the world, all of its dirt bike models have been riding the best racers in the world
In tips post I will show you the best dirt bikes models of honda but before I show you the best Honda models first some history….
Best honda dirt bikes on a list
1983 Honda CR480R
1986 Honda CR250R
1974 Honda CR125M
2008 HONDA CRF450R
Honda XR650L
Honda CRF 250X
Honda AFRICA TWIN ADVENTURE SPORTS ES
Honda CR500R
Honda CRF250L Rally
Honda CRF125F
Honda CRF50
Honda CRF150R
Honda's amazing history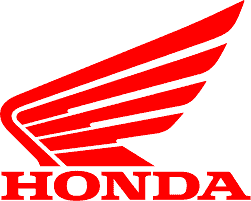 Honda has been considered for decades the best dirt bike companies of all time while she started its journey in the 60 and was founded in the United States in 1959. when Suiciro opened a tiny shop of honda dirt bike in Los Angeles
Since the 60's Honda started producing dirt bikes with 50cc and 90 cc engine and had some Merchants that distributed their models and so a lot of people loved them Honda really made a huge success in the CRF XR and CR series that make huge success all over the world and Honda will continue to be one of the best dirt bike companies in the world
1983 Honda CR480R
I decided to place the Honda CR480R in the first place for the simple reason that the CR480R was Honda's first really good dirt bike. Everything that preceded before the CR480R just didn't really come close while this model is really beast and every real rider will tell you how amazing the CR480R's feel is
The truth for the CR480R was not the best start it came out in 1982 a lot of people did not like it and there were not a lot of problems between it is the suspension problems or the gearbox which was also not good or parts that were not well built and in short, was a really very mediocre machine that did not win Much sympathy for most people
But the turning point of the CR480R was in 1983 which was already much better off with improvements and it got a lot of sympathy from the racers and really it was amazing and it was the first good dirt bike that Honda had at the time and so I think the CR480R comes in first place
By the way, if you yourself want to buy a CR480R so it was not impossible there have some people who will be happy to sell him to you but you will take a lot of time to look for them and find them because it is a rare model
1986 Honda CR250R
The Honda CR250R was developed by Honda in 1986 and was one of the best dirt bikes of all time and was the most dominant that year and gave all the improvements
The CR250R introduced a new and improved 249 cc HPP (Honda Power Port) engine that really made a huge change in the market and it was an amazing engine that no one had seen for several years and in addition to the engine had crazy power runs and in addition to the amazing design that was much more impressive than the model that came out In 1985, with gold rims reached a more striking and impressive gold graphics and much higher positions with the chrome steel poles
The CR250R, in general, has always been one of the best dirt bikes that Honda created in those years, really no one got close to the level the 1986 model introduced from all levels from the lowest to the highest engines No company in those years really threatened the CR250R and we won't talk about the cheap price Honda sold the CR250R of only $ 2600
1974 Honda CR125M
The CR125M is not officially dirt bike but more motorcycle racing for off-road racing while still easily earning its place on this list since the CR125M was by far the best 125cc model in the 74
In 1974 when Honda started producing the CR125M this motorcycle was so much better than other 125cc dirt bikes in a very big gap and although the Yamaha and Kawasaki have 125cc models they still did not approach the Honda and everyone liked CR125M that was very reliable and sold fast At a very attractive price during that time of $ 740
The CR125M introduced an innovative 123 cc single-stroke 9,500 rpm air-cooled engine, complex design and a very lightweight of 179 lbs (81.4 kg)
But unfortunately at that time in 1975, the CR125M was already becoming less attractive because of Yamaha and other companies that started making 125cc dirt bikes which in a very short period made the CR125M older and less favorable than the competition but the Honda CR125M still deserves the honor because it was much better than the 125cc models
In addition, if you are planning to buy CR125M so consider that its price has gone up and if it is sold once in the $ 700 today people will sell it for around $ 3000
2008 HONDA CRF450R
The Honda CRF450R Model 2008 was one of the best 450cc dirt bike of all time, while many Honda enthusiasts say the 450 of 2008 is much better and more reliable than the CRF450R produced today and the 2008 model is the best of all time
I can really understand people who say that the CRF450R in 2008 is the best dirt bike produced ever it really gave everything a powerful engine and an amazing design and everything you had in dirt bike was almost perfect and was much better than a model made in 2007 and the CRF450R in 2008 was the best model for every competitor
Nowadays you have had a very hard time finding the CRF450R models of 2008 since almost a decade and really very difficult and rare to find them but who knows you find one that sold a CRF450R but be sure the price was very expensive
Honda XR650L
The Honda XR650L is by far one of the best dirt bikes that Honda has created and is considered an icon while there are plenty of opinions about him there some who say that the Honda XR650L is the best dirt bike they've ridden and some will say that the XR650L just isn't good and efficient for off-road riding
The Honda XR650L journey started in 1993 in the United States and is still sold in huge numbers of him and lots of people love him and from the 1993 Honda has not so much changed the XR650L except for some minor changes while even in design it hardly changes what proves these bikes are so good for people that Continue to buy them even though Honda barely made a change to the XR650L
The XR650L gives good speed with an excellent 664 cc engine, single-cylinder and air cooler that is delivered around 35 horsepower that works with a 5-speed and a weight of 346 pounds that gives excellent durability to a steel frame so it has a very good specification for dirt bikes and I certainly can understand why people say it is one of the best dual-sport models and also for road riding or adventuring because the XR650L really knows how to cope with any terrain
If you want the XR650L you have to pay a super cheap price of just $ 6690 which is really a very lucrative price
Honda CRF 250X
The Honda CRF 250X is the best dirt bike for novice riders of all time and is the most popular to have but not only for beginner riders but also for medium and even advanced riders would love to ride one of these
In fact, Honda did not make such big changes to the CRF 250X from 2004 to 2017 except for a few noticeable changes and Honda has made the bigger changes in recent years while from year to year the CRF 250X has become more popular among beginner riders and in my opinion is the most effective dirt bike And the popular that Honda has issued almost everywhere you go you will see riders with the CRF 250X
In any case, the CRF 250X features an excellent 4-stroke 249 cc engine providing smooth riding with a very efficient electric start and with excellent design and all that will cost you a price of just $ 2000. This is nothing and the cheapest bikes you can buy on the market.
Honda AFRICA TWIN ADVENTURE SPORTS ES
The AFRICA TWIN ADVENTURE SPORTS ES is one of the best adventure models in the market that has just come out in recent years.
The AFRICA ADVENTURE SPORTS ES offers a powerful 1084 cc fluid-cooled Unicam® four-stroke 22.5-degree parallel twin power 75.0kW / 7500min-1 that works with a 6-speed transmission and I must mention it is one of the most beautiful motorcycles I personally I've never seen such an impressive and beautiful design in my life
The Honda AFRICA TWIN ADVENTURE SPORTS ES is priced at nearly $ 18,000 and has amazing performing will undoubtedly deserve to be on the list because it is one of the strongest and best motorcycles Honda has to offer.
Honda CR500R
The CR500R is one of the best 2 stroke dirt bikes ever made and is very popular and very powerful and in fact, is a simpler version stronger for its smaller brother of 250crf and designed for very advanced riders that is really a very powerful animal
Honda started producing the CR500R in 1985 and since then Honda continued to make a better model each year with more improvements until 1998 and they continued to produce them until 2001 and stopped producing them because the AMA 500 motocross races had already stopped which caused Honda to stop investing on the CR500R

The CR500R had all the things you see in the CRF450 only bigger between is the cc (30.0 cu in) air-cooled two-stroke engine that produced 52.8hp featuring 55 horsepower and amazing design in my opinion much nicer than the dirt bike that Honda produces today. and in my opinion, The 1996 and 1998 models that looked amazing back then
I personally would like Honda to go back to producing the CR500R model, it was so different from the model they have today and most importantly it had a 2 stroke engine that was considered to be the best while the last There are lots of rumors that Honda returned to make the CR500R models and who knows maybe the CR500R versions will look even better than the Honda CR500R 1998 model
Honda CRF250L Rally
The Honda Rally CRF250L was first created in 2012 and to this day Honda gives it a different and renewed design every year while the Rally CRF250L is not the fastest or craziest you can find from Honda but is by far one of the best dirt bike you can find for road riding and adventure
The Rally CRF250L features a four-stroke engine with 249.6 cc of cooled fluid that produces a modest 24 hp bondage gearbox with 6 speeds in design and very impressive style
In my opinion, the Honda CRF250L Rally definitely deserves to be one of the best dirt bikes Honda has for the simple reason that it is among the best 250cc dirt bikes you can find on the market and is perfect for beginners and sold for a very cheap price of $ 5,149,
Honda CRF125F
The Honda CRF125F is considered to be the best 125cc dirt bike on the market for novice riders and is also the best ever 125cc engine that is just amazingly compact and excellent for beginner riders
The Honda CRF125F features an excellent 124.9cc air-cooled single-cylinder four-stroke engine and weighs a very lightweight of 192 pounds and works excellently in the field and as a stretcher comes in the standard Honda design
The CRF125F comes in two standard versions that cost $ 3499 for the regular version and for the second version with larger wheels that cost another $ 400 and offers mostly larger diameter wheels plus some minor improvements and both excellent versions and you won't be disappointed
Honda CRF50
The CRF50 is the best dirt bike in the world of all time for kids while if you asking any experienced rider or any professional what dirt bike to give your child Most people will immediately say the CRF50F while the Yamaha TF50F and CRT50F are considered best for kids and CRF50F is probably the best from the two
The CRF50F offers an excellent single-cylinder 4-stroke engine for children 49cc that reaches maximum speeds of up to 25 mph is very easy to control and offers parental control together as a kick start and lots of other good things to give you as a peace of mind parent

The CRF50 is by far the most popular and recommended dirt bike for kids and is sold for $ 1500 which is not expensive at all and the CRF50 continues to prove its tremendous success and is undoubtedly considered to be the best dirt bike the Honda has.
Honda CRF150R
The Honda CRF150R is another dirt bike from the CRF series and the truth is also tailored for children only that the essential difference between them and other dirt bikes designed for kids of Honda is that CRF150R are more geared towards racing and are more powerful in terms of performance
The Honda CRF150R offers a liquid-cooled single-cylinder 4-stroke 149 cc engine that is optimized for racing and is relatively even quick and excellent in a race.
You can buy the CRF150R for $ 5,099 and you can also find great deals on him for used and be sure you will not be disappointed with what the CRF150R considered and the best dirt bike to have for races kids.
Related questions
Where Honda manufactures its dirt bikes? Honda manufactures its dirt bikes in many countries and has several factories Many around the world such as Thailand, the United States, India, Japan, and many other countries
Does Honda dirt bikes are good? Yes, Honda has some of the best dirt bike models in the world, and many say they make the best models on the market.
What are Honda's fastest dirt bikes? The fastest dirt bike that Honda has created is the XR650L which reaches a maximum speed of 98 mph and can reach 60 mph in 5.83 seconds which is crazy what making the XR650L one of the fastest dirt bike models in the world
Summary
For any questions, you may have or an opinion on the article, feel free to write us a comment, and we will get back to you as soon as possible
Thanks for the reading unit the next post