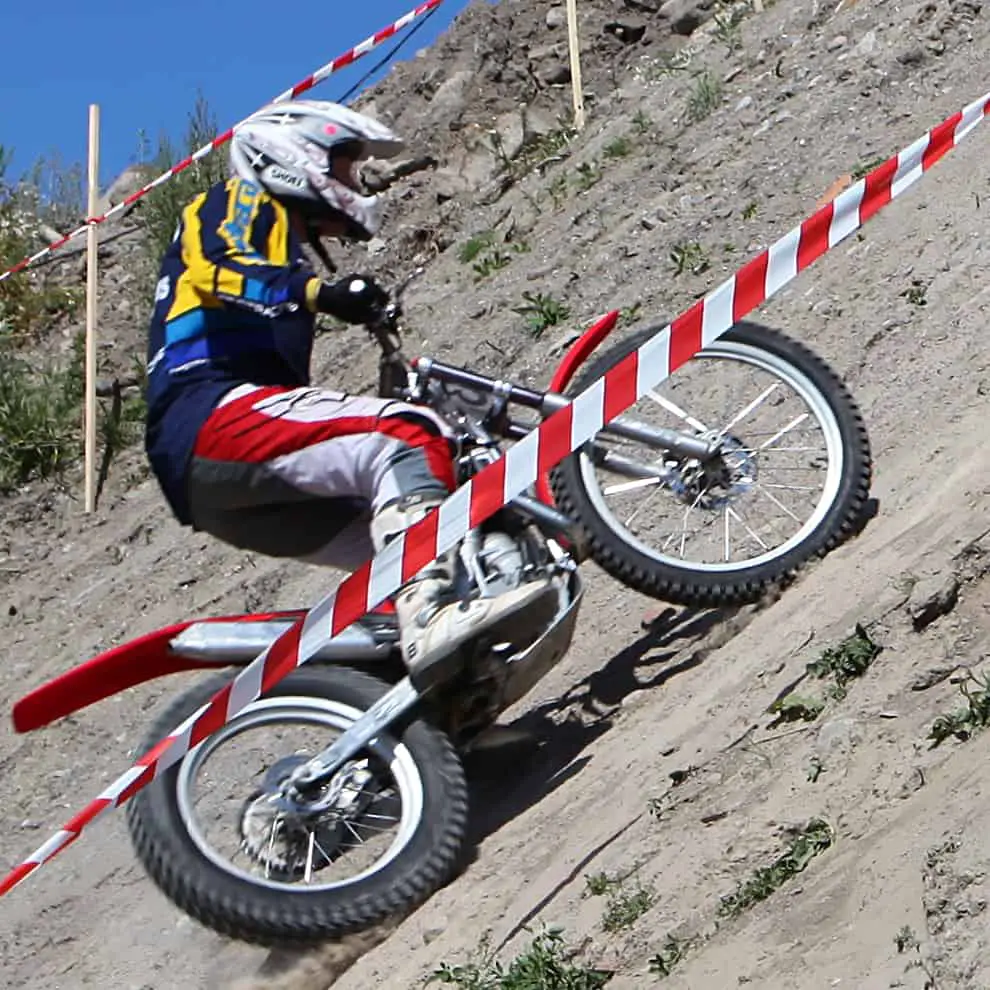 Learning how to ride on a dirt bike can take a lot of time, especially if you do not ride right. You can begin to know how to ride a dirt bike only after a couple of months.
If you are a beginner dirt bike rider, this post is especially for you because today I will show you all the tips and techniques to help you become a better dirt bike rider.
Clutch Control and Shifting
The best and the only way to change the transmission of dirt bikes is through the shifter.
Usually, dirt bikes for adults have between 4 to 6 speed gears. To change speed gears in a dirt bike, you will have to click on the shifter as the shifter goes down your transmission will move up a gear.
Also, dirt bikes for children have between 1 and 3 gears and in most cases, the transmission works the same way as an adult dirt bike.
You have to rotate the throttle back and to move you have to slowly release the clutch and at the same time with the other hand push the throttle. It's very important to do it slowly and do not rush because you can pull the clutch fast as you can crunch a few inches forward and hit the engine personally highly recommend using a coach or a friend to help you.
And now after a little bit of progress, you need to save the clutch to give it fuel in general. You should be on a third of the throttle movement. which was enough to be able to ride very slowly. It is important not to go too much 1/3 because too fast can cause you to lose control of the dirt bike.
If you ride too fast, you have to leave the throttle so that it will spin forward and stop the dirt bike.
If you want to slow down, you need to pull the clutch. It is very important to pull the clutch while you are slightly off the dirt bike because if you dont pull it, you will damage the dirt bike, and after pulling the clutch, you have to use the brake.
When you are ready to slow down, pull the clutch first. If you do not pull the clutch while you slow down a lot, you will kill the bike. Then, use the brake. You can take advantage of the brake a little without the clutch, but just do not cut your speed in half without pulling the clutch.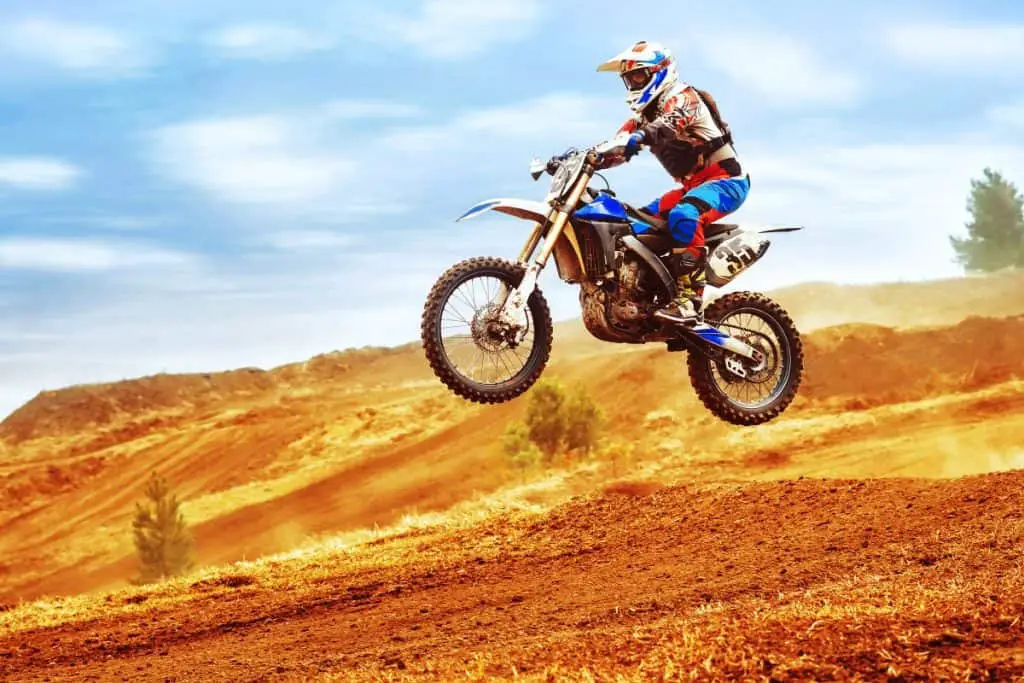 Braking
Braking is undoubtedly among the most important things you must know how to do correctly.
In general, there are 2 brakes on your dirt bike to break your dirt bike with the brake. You need to use the right-hand brake (the silver handle on the right hand).
The front brakes of your dirt bike should be drained on some of your dirt bikes, but in general, I do not recommend you use it but only use your foot brake.
In fact, the main break that you have to use in your dirt bike is the foot brake because it the best way to stops your dirt bike, but it takes a little time to get used to it. So I also strongly advise you to practice braking on the foot shock when dirt bikes are not driven and not lit.
The foot brake is a small metal body, and to go outside the foot brake, you have to use your foot and press it forward to slash your dirt bike.
Switch to Rider Mode
Lots of riders think they can just sit on their dirt bikes and start to ride, but in fact, it's a very common mistake.
When you riding a dirt bike, you must change your sitting to be more control on the dirt bike.
It is very important to bring all of the following things up when sitting on the dirt bike.
Straight up your back and be steady – very important to be steady with your back while riding the dirt bike to make it more stable on the dirt bike you're not riding a steady back you can lose control of your dirt bike faster.
Raise your elbows- it is very important to pull your elbows out over the handlebar so that you will be more stable on the dirt bike and more power and control in difficult tracks like the boulder of hills and rocks.
push your head over the handlebar- it is very important that your chin is above the handlebar so you have more control over dirt bikes.
Stand on the pegs – a very important thing is to stand still and stand on the pegs and lift your ass a few inches above the ground when you stand on the pegs. This allows your body to absorb the bumps along the path. If you do not stand on the pegs you increase your risk of falling off dirt roads, And you hit your back and spine too.
I know it's comfortable but it's very important to sit in the rider mode especially on difficult paths for riding or obstacles. You can take a rest when there is a smooth and easy ride trail.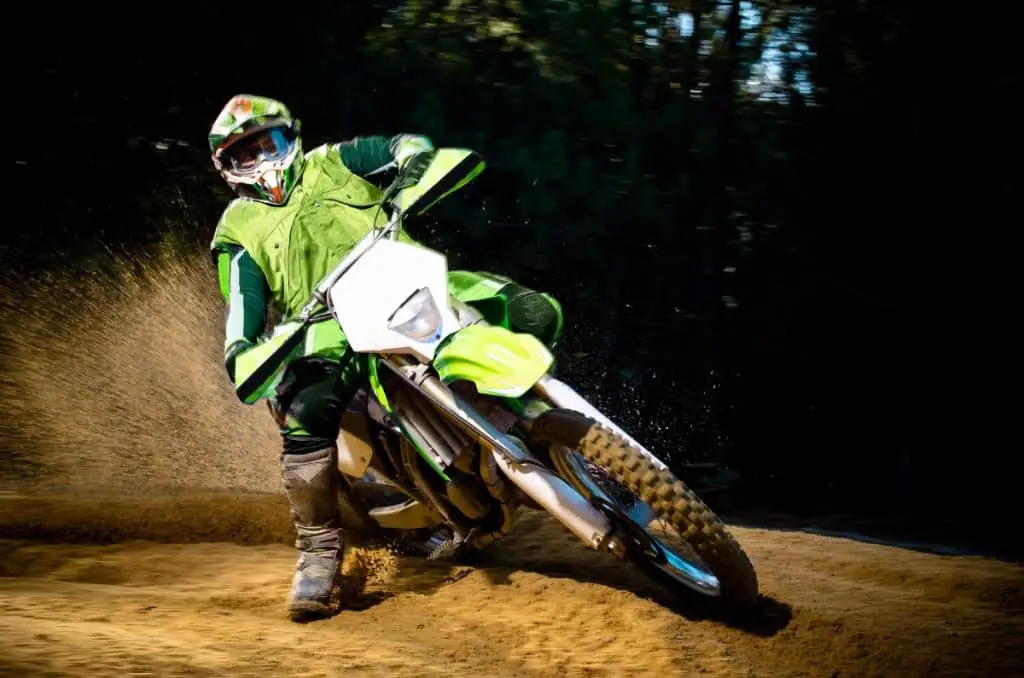 Be Ready to Crash
If you a beginner rider you need to be ready to crash and fall from your dirt bike. I say this because almost everyone does, and I haven't met a rider who hasn't.
It is very important to know that 70 percent of dirt bike injuries are under the waist and therefore it is very important to protect the entire body with protective equipment and especially in the lower body. Equipment such as boots and pants gloves, helmet shields, and additional safety gear should be worn.
Also, it is very important to know that the more expensive the protective equipment, the better the protective equipment be good and quality.
Look Where You're Riding
What is very important is to keep your eyes up and always look where you're riding.
It is very important to look up so that you will be ready for the obstacles that have the way you ride rocks like rocks and ups and downs.
Relax
Another thing that is very important is to simply relax while riding a dirt bike because if you will not be relaxed and you will risk your fall off dirt bikes.
And that's why I highly recommend breathing while riding dirt bikes even if there are rocks and large stones.
Summary
To summarize, today I showed you six tips for dirt bike riders that are very important to keep you safe while riding. It may take some time, but you should practice all the tips and techniques I showed you. Thank you until the next time.