Kawasaki is one of the most well-known ATV brands, and they have been around for around 100 years. They are headquartered in Japan, but opened operations in the USA about 50 years ago.
There are a few different ATV brands that are all highly recommended, but as you may know, some vehicles break down more than others, so today I will explain if Kawasaki ATVs are reliable.
Kawasaki is the most unreliable ATV brand. A survey of over 600 ATV owners found that Kawasaki was voted as the least reliable ATV brand. The most reliable ATV brand by far is Honda according to the survey, followed quite far behind by Yamaha.
Below, I will present the results of the survey to show what ATVs brands were voted as the most reliable, and how different the opinion is of people. After that, I will explain why Kawasaki are the least reliable, and what the best brand of ATV is to buy.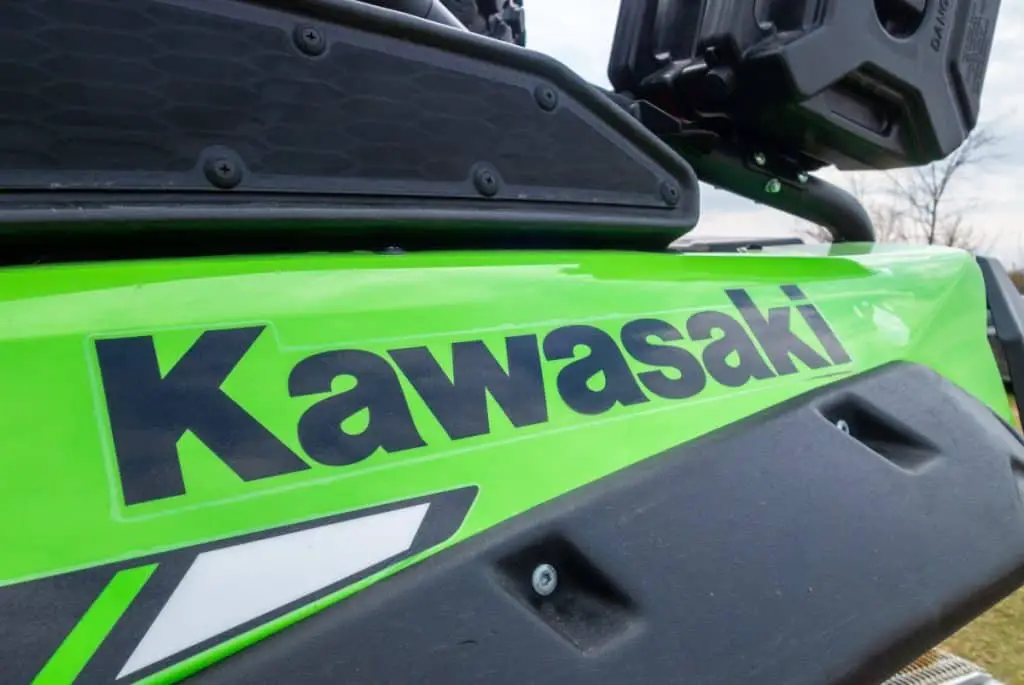 Do Kawasaki ATVs Breakdown More Than Other ATV Brands
If a vehicle such as an ATV breaks down it can be costly to repair, and replace the part that failed. Overall, components in an ATV will eventually break down due to consistent wear and tear, as well as, the passage of time. But, you may have noticed that some vehicles last longer than others, so here's what I found about whether Kawasaki ATVs break down more than other ATV brands.
As a general rule, Kawasaki ATVs do break down more than other ATV brands. The most reliable ATV brands is Honda, followed by Yamaha, and the Polaris. This is according to a survey that was done in 2020 of over 600 ATV owners.
I compiled the results of the survey and put it together in a table below. I've sorted them based on how many votes each brand got for the MOST reliable ATV brand.
| Brand | Votes | Percentage of Votes |
| --- | --- | --- |
| Honda | 298 | 50.00% |
| Yamaha | 143 | 23.99% |
| Polaris | 55 | 9.23% |
| Can-Am | 47 | 7.89% |
| Suzuki | 31 | 5.20% |
| Kawasaki | 22 | 3.69% |
The original poll can be found on Reddit
here
.
As you can see from the table, Kawasaki is all the way at the bottom. And received the least votes as the most reliable ATV brands. It's clear from the votes that if you're getting a new ATV, you should ideally get a Honda or a Yamaha. But, a Honda is significantly better in terms of reliability to a Yamaha.
Kawasaki doesn't advertise as much as the other brands of ATV
With the data above it's easy to conclude that Kawasaki aren't any good. But, I looked through many comments online from people who have owned different brands of ATVs. A few points stood out.
People new to Polaris traded them in soon after
Kawasaki doesn't advertise as much as other brands
All of the Japanese ATV brands are reliable and you won't be disappointed
There seemed to be a consensus that Polaris was having some issues with their ATVs. To the point where many people recommended not to get one. This was surprising to me as Polaris one of the most well known ATV brands. Their recommendation is to get any of the Japanese ATV brands which are Honda, Yamaha, Suzuki, and Kawasaki.
One of the most impactful things you can do to extend the life of an ATV is to service it according to the service schedule explained in the ATV owner's manual. Each brand is around about the same, in regards to the time frames they recommend to service the various parts of an ATV. I explained this in detail in this article about how often you need to service an ATV.
Also, some people have reported that Kawasaki does not advertise as much as the other ATV brands. This could account for why Kawasaki received so few votes. The reason is that the number of their customers is far less.
The Brute Force Kawasaki ATV is considered to be one of people's favorite Kawasaki ATVs. Here's a review of one of the latest Kawasaki Brute Force ATVs:
Another reason why Honda could be in the top position is that Honda is also a well known car brand. Honda cars are well known for being really good, and they compete in international car rally's.
Therefore, much more people are familiar with them and in my opinion, they're more likely to buy a Honda over a Suzuki, or Kawasaki, which they may have only heard a little bit about.
The one thing to safeguard yourself when getting an ATV, is to be aware of the what the warranty is an what it covers. Provided, you have a decently long warranty if there are any issues with your ATV soon after getting it you can get repaired free of charge.
Here's some interesting info from Polaris about what the warranty for their ATVs covers and does not cover.
What's the Best Brand of 4 Wheeler To Buy?
4 wheelers come in a few different sizes from ones for youth, all the way to very large full-sized ones. There are also 5 or more well-known brands, and each seems as good as the other. I looked into the questions of which 4 wheeler brand in-depth, and here's a summary of what I found.
Overall, Honda is the best brand of 4 wheeler to buy. The main reason is they are the most reliable 4 wheeler brand. They break down far later, and far less often than other 4 wheeler brands according to the results of a survey of over 600 four wheeler owners.
Some four wheelers have unique features that make them better for certain four wheeler applications. For example, some are laid out in a way that gives you more space to put a storage box.
This can be a deciding factor between one model/brand of ATV over another. But, overall all things being equal Honda is the best brand of four wheeler to get.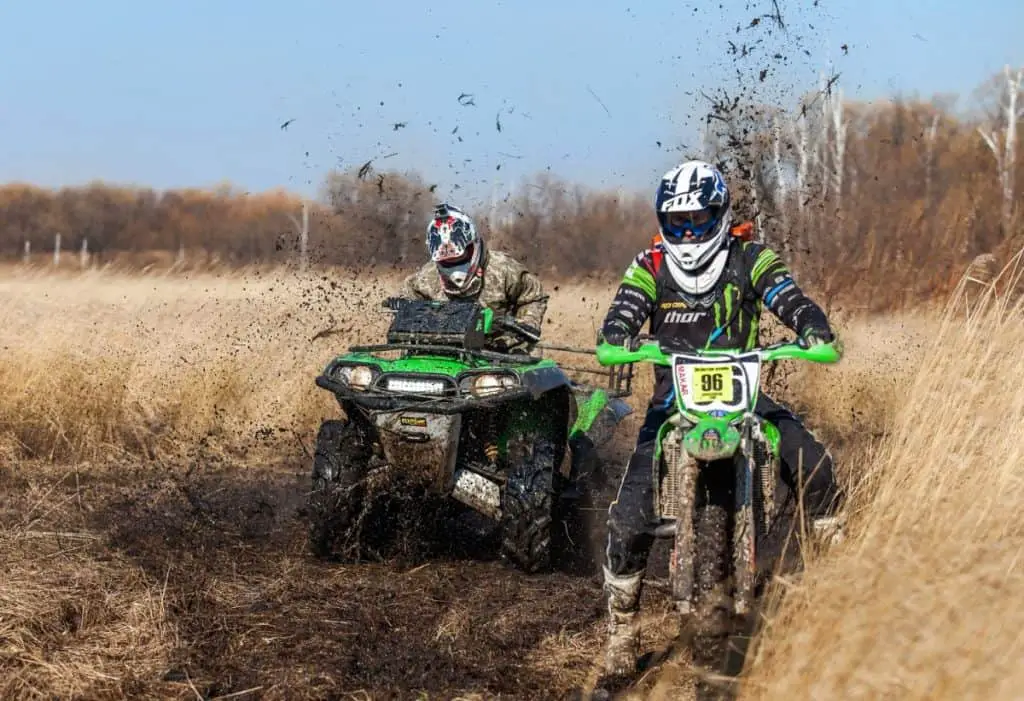 What's the Most Reliable ATV Brand?
The less an ATV breaks down the less money you need to spend on it to have it repaired, and to replace parts. It's likely you've noticed that some vehicle brands are more reliable than others.
But, without trying them all yourself, or spending a whole bunch of time talking to large amounts of people to get an idea of which is the most reliable, here's some the results of some research I did about which is the most reliable ATV brand.
The most reliable ATV brand is Honda. After that the second most reliable brand is Yamaha. This has been found to be the case due to the results of a survey of over 600 ATV owners that showed that Honda was voted by far to be the most reliable ATV brand.
This is purely anecdotal evidence but I also noticed that for cars, Honda's were also seen as being the most reliable, the easiest to repair, and had the cheapest parts out of the different car models. Therefore, many people I knew considered Honda's to be one of the most reliable cars as well.